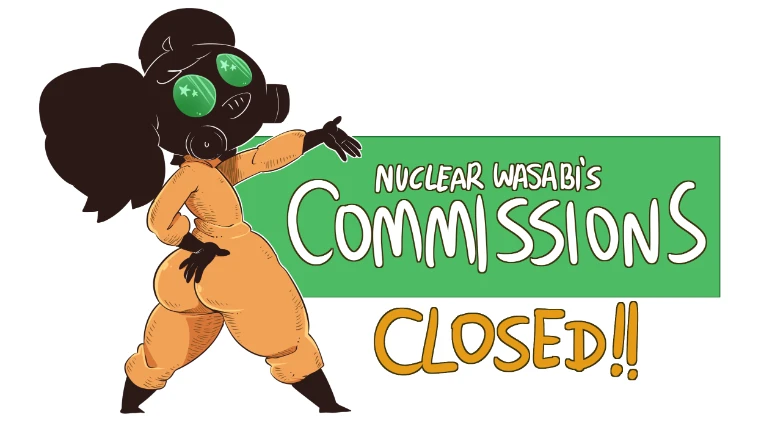 HELLO EVERYONE, here are some commission info for yall:
When commissions are open I'll be accepting up to 20 requests at a time.
If you're interested in commissioning, e-mail me at nuclearwasabi@gmail.com with COMMISSION as a subject with your request and references. If I decide to take your request I'll e-mail you back with a confirmation, including my personal Discord. If you already have me on Discord contact me directly instead of sending an e-mail.
TIERS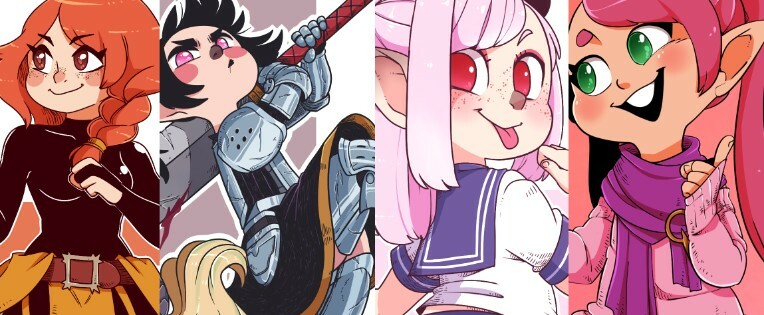 COLOURED:
Single character: 40 USD (+25 per each extra character)
Backgrounds starting from +10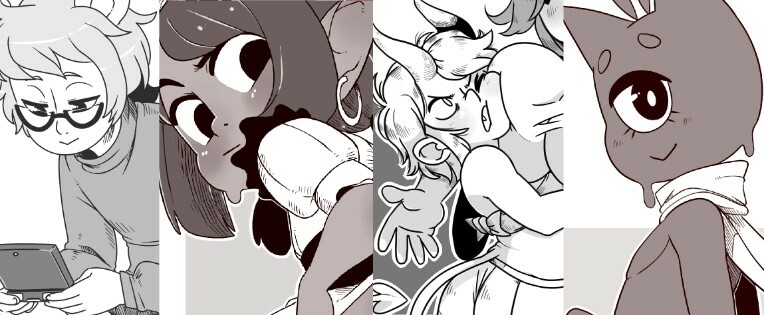 LINEART ONLY:
Single character: 25 USD (+15 per each extra character)
Backgrounds starting from +10
I draw both SFW and NSFW
Will not draw:
Furries (can be discussed)
MLP
Mecha
Vehicles
Vore
Sexualized gore
Real people or OCs based on real people
Any fetish I find too extreme, please ask! :D
------
Payments are done via PAYPAL invoice only;
After the request is accepted I'll draw a rough sketch and send you via Discord (or e-mail if you don't have a Discord), any changes that you see fit shall be made during this phase. After the sketch is approved I'll be sending a PAYPAL invoice to your e-mail and only after payment is done I'll proceed with inking and colouring. No design changes will be made during or after inking/colouring process, but colour adjustments can still be requested;
No refunds unless I'm unable to complete your request;
The finished piece will be posted both on my Newgrounds gallery and Twitter unless asked to be kept private.
------
Thanks a lot for your support!